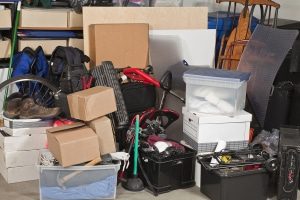 We all know what the words "pest control" mean.  But if you are trying to control insects, rodents, bugs, and pests of all kinds and are a do-it-yourselfer, there are several ways to do that using natural pest control methods.
Here are a few simple, effective, non-chemical, natural pest control steps that work in preventing pests from visiting your home:
REMOVE CLUTTER
Indoors and out, clutter not only invites pests, but it also severely prohibits effectiveness of treatments.  If you do not remove clutter, count on pests continuing to visit you in your home.
TREAT ALL DRIPS, STANDING WATER, & MOIST GROUND
Bugs rely on water for survival. So, where there is water, there is usually a pest population. Check all hoses, hose bibs, condensate drains for drips, as well as buckets, toys, and other containers that may be collecting rain water.
VACUUM
This might sound too simple, but vacuuming regularly is critical to maintaining an environment that does not appeal to pests. Cleaning often is key to getting rid of pests.
THROW AWAY OPENED FOOD WRAPPERS & BEVERAGE CONTAINERS
Don't leave out any food or packaging scraps. Crumbs on counters can mean bugs on counters. Dirty dishes all over the house invite rodents and insects in to dine with you.
TAKE OUT THE TRASH!
Often. And don't allow trash cans or recycle bins – inside or out – to overflow. Any garbage cans or pet food containers need to have lids that close.
Once these steps are taken, any pesticide applications become much more thorough and tend to last longer, too.  Whether you are battling scorpions, termites, crickets, cockroaches, ants, flies, mosquitoes, birds, snakes, gophers, spiders, rats, or mice, Bug & Weed Mart has a solution for you. Come in and let our certified professionals give you personalized, 1-on-1 instruction and advice to get rid of your pest problems. We carry the same top-of-the-line pesticides that professionals use!
We are open at all of our Valley-wide locations Monday-Saturday.