Where should I store my weed and pest control supplies?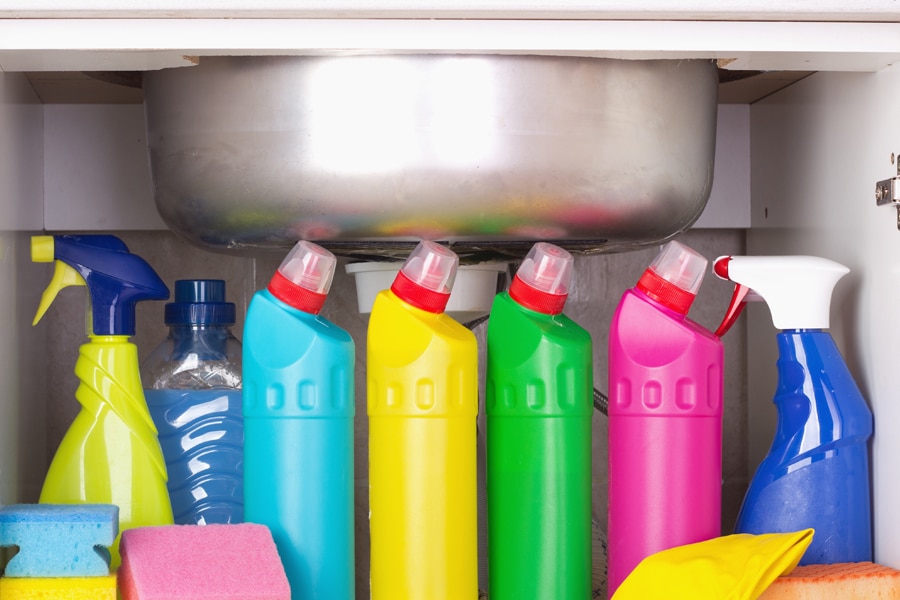 Because of the extreme heat here in the Valley of the Sun, knowing how and where to store your weed and pest control supplies is an important question. Should they be kept indoors? Outside in a shed? How long do they keep?
While many pest control supplies are inherently "tough", you do want to pay attention to making sure a few of the professional-strength items Bug & Weed Mart sells are appropriately cared for. Here's what you should keep in mind:
Bottles of pesticides (in particular, products whose names end with "SC" or "EC" or "CS") should be stored in air conditioned areas. If they're stored where it gets really hot – like outdoors, in a garage, or in a shed – you risk "cooking" your insecticide sprays.
Insect baits are also not immune to the effects of heat, as heat reduces the effectiveness of the bait.
Instead, if your laundry room is air conditioned, that's a favorite spot for most people. Or under the kitchen sink, as long as children and pets aren't able to get into that area.
Many of our weed and pest control supplies are completely safe to store in dry conditions, and heat may not bother them at all. Easiest way to tell? CALL US! We are happy to help you! And we have several Valley-wide locations for your convenience.