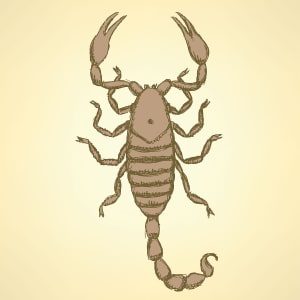 During the autumn and winter months, it's easy to enjoy the cooler temperatures and put the desert's scorching heat behind us. Our winters here in the Valley are mild and, as a result, our scorpions often do not hibernate. This is why most insects, including scorpions, remain active here all year long.
The good news is that as cooler weather sets in, our treatments may last a bit longer than they did in the spring and summer months. These treatments create and maintain the barrier between the bugs and scorpions and your home. Here are four easy steps for year 'round scorpion protection:
Keep all sides of home clear of debris; leaves, woodpiles, etc.
Apply granules in a 2-5 foot band around all sides of your home, especially where there's river rock or gravel
Apply outside spray two feet up home wall, completely applying around door/window frames, eaves, garage door frame, sidewalks, and patio
Apply inside spray along all baseboards in every room and closet, and around door frames
Many pest control companies say they can only take away scorpions' food source (like crickets and spiders), but we know that you can control scorpions completely!
At Bug & Weed Mart, we carry the same products that professionals use, but we make sure you use them correctly. We help you to do-it-yourself with customized treatment instructions for a safe and effective treatment every time. Come in to any of our several Phoenix metro locations to see how we can help you with your year 'round scorpion protection.