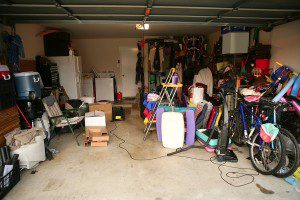 If you want to know how to get rid of mice, don't attract them!
Here are the best methods for preventing mice and keeping them out of the house and off your property for good:
Harvest all citrus fruit. Leave no fruit (fresh or rotting) on the ground.
Inspect outside walls of home, garage, storage sheds, etc., for possible entry points: missing grout/caulk around outside pipes, missing mesh in roof/gable vents, garage doors not closing flush against cement, etc.
Get rid of clutter.  Avoid storing things against perimeter walls or in piles.
If you find droppings, place something small (pencil erasure, small paperclip, a dime, etc.), next to droppings and take a photo. That way, we can be sure exactly what critter made the droppings (maybe it's NOT a mouse?).
Stop by any of our Valley-wide Bug & Weed Marts and chat with one of our trained Managers.  Every rodent situation is unique:  We will show you how to solve YOUR rodent problem, using the right traps, baits, and attractants.
Adding these prevention tasks to your list of D.I.Y. jobs will save you a lot of hassle in the long run and will also safeguard your home against many of the other pests that live in the Valley. We can help you learn how to get rid of mice and any other pest or weed problem you might be having.