With December rains, and a rather warm start to 2014, we are seeing a very active, very early weed season here in Phoenix.  Have you noticed that, too?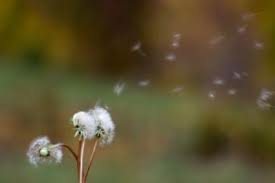 It's time to ask yourself: when did I last apply my pre-emergent?
Your lawn may hold the answer if you look around and see that it is full of weeds. So if it has been more than six months, NOW is the time! A simple, safe application of pre-emergent will keep weed seeds from growing, giving you your weekends back!  Best of all, it will not harm your plants or pets, either!  At Bug & Weed Mart stores, we have a broad range of effective, easy-to-use pre-emergents.
If you aren't sure about what type of weed you have or which product will work the best to solve your particular problem, the managers at our five Valley-wide locations will show you exactly how to do the job yourself. From what product to use on which weeds, to what dosage and with what sprayer, we've got you covered. We have been helping our customers with the best products and advice since 1979; we look forward to helping you, too!
Gilbert
Gilbert & Pecos
3107 S Gilbert Road
Gilbert, AZ 85296
480.632.1614
Mesa
Gilbert & Southern
1356 S Gilbert Road
Mesa, AZ 85204
480.497.0535
Phoenix
Central & Camelback
5030 N Central Avenue
Phoenix, AZ 85012
602.265.0046
Scottsdale
Scottsdale & Shea
7127 E Becker Lane
Scottsdale, AZ 85254
480.609.1810
Tempe
Baseline & Rural
950 E Baseline Rd #104
Tempe, AZ 85283
480.820.5034