What's Bugging You?
For help getting rid of weeds and bugs, Bug & Weed Mart is your one-stop-shop! Be sure to sign up for our member list and get even more. Enter your name and email and:
3 Pests You Can Control (That You Thought You Couldn't)

For More Tips on How to Keep Your Home Pest-Free

Receive Exclusive Insider Specials

Discounts Available Only to Our Newsletter Subscribers
*Denotes a required field.
weather
47F
Sky is Clear
humidity: 55%
wind: 3mph ENE
H 52 • L 44
Monthly Tip

We're please to announce our new selection of natural pest control products. Learn more about how you can get rid of what's bugging you, naturally!
Hours
Monday through Friday: 9:30am to 5:30pm
Saturday: 9:00am to 5:00pm Sunday: Closed
Holiday Store Hours
Tempe Store Closed:
Christmas Day and New Year's Day Only
All Other Stores Closed:
Wed., Dec. 18 – Wed., Jan. 1
Stores resume Regular Hours
Thursday, January 2, 2014
Do-It-Yourself Pest ControL Supplies
Bug & Weed Mart: Helping Phoenix Get Rid of Weeds and Pests for More Than 34 Years
No matter what pests or weeds you might have, the earlier you address the problem, the sooner you can rid yourself of a more serious infestation. Our highly experienced staff at Bug & Weed Mart is always ready to give free, friendly and easy-to-understand information about all aspects of do-it-yourself pest control. We are committed to offering every customer the best care possible and proud to say that nearly all are lifelong customers. Visit any of our five Phoenix Metro locations today to learn how to do your own pest and weed control!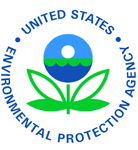 You can trust
Bug & Weed Mart
for products safe for your family, pets, and plants.