Do-It-Yourself Pest Control Supplies and Products
Helping Phoenix and the East Valley Get Rid of Pests and Weeds for Over 30 Years
No matter what pests or weeds you might have, the earlier you address the problem, the sooner you can rid yourself of a more serious infestation. Our highly experienced staff at Bug & Weed Mart is always ready to give free, friendly and easy-to-understand information about all aspects of do-it-yourself pest control. We are committed to offering every customer the best care possible and proud to say that nearly all are lifelong customers. Visit any of our five Phoenix Metro locations today to learn how to do your own pest and weed control!
STORE HOURS:
Monday thru Friday ……………… 9:30 am to 5:30 pm
Saturday ………………………….. 9:00 am to 5:00 pm
Sunday ……………………………. Closed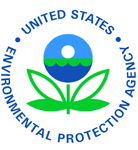 You can trust Bug & Weed Mart for products safe for your family, pets, and plants.